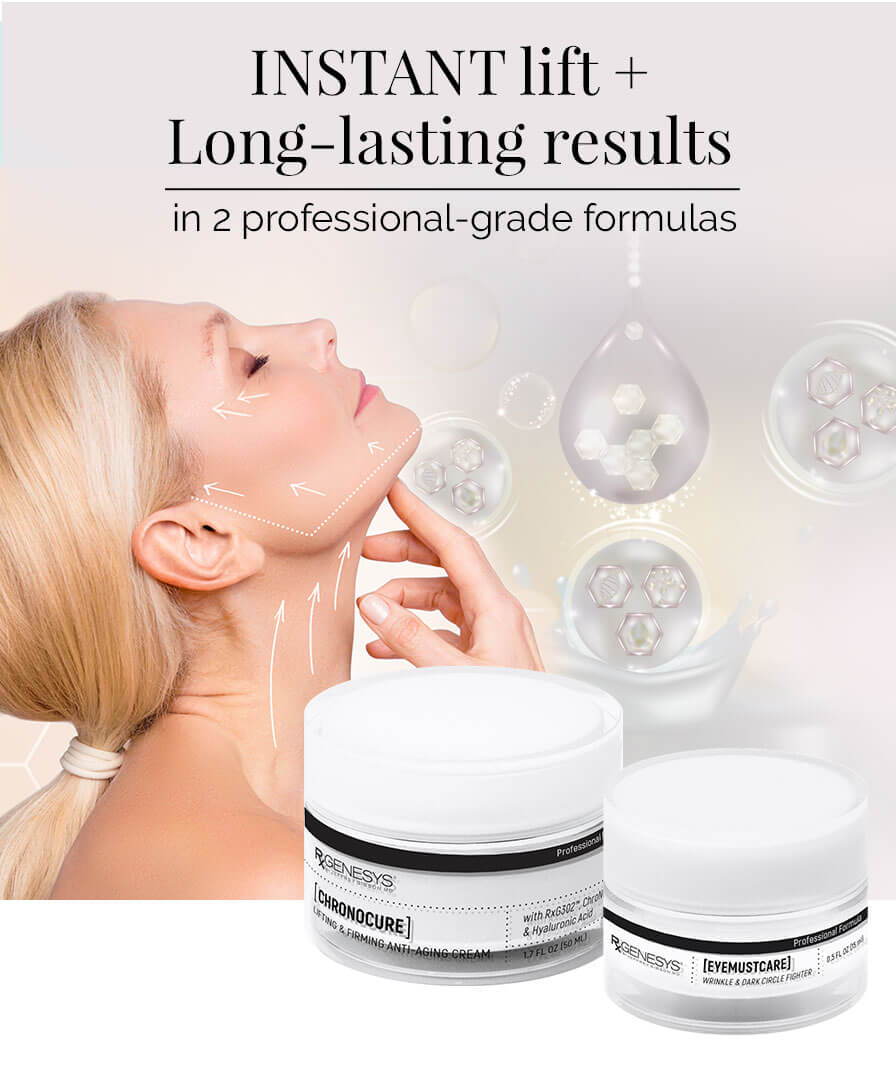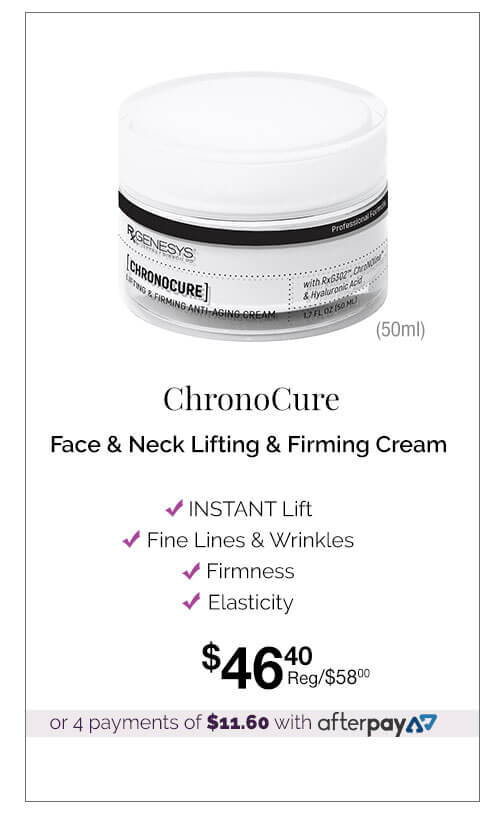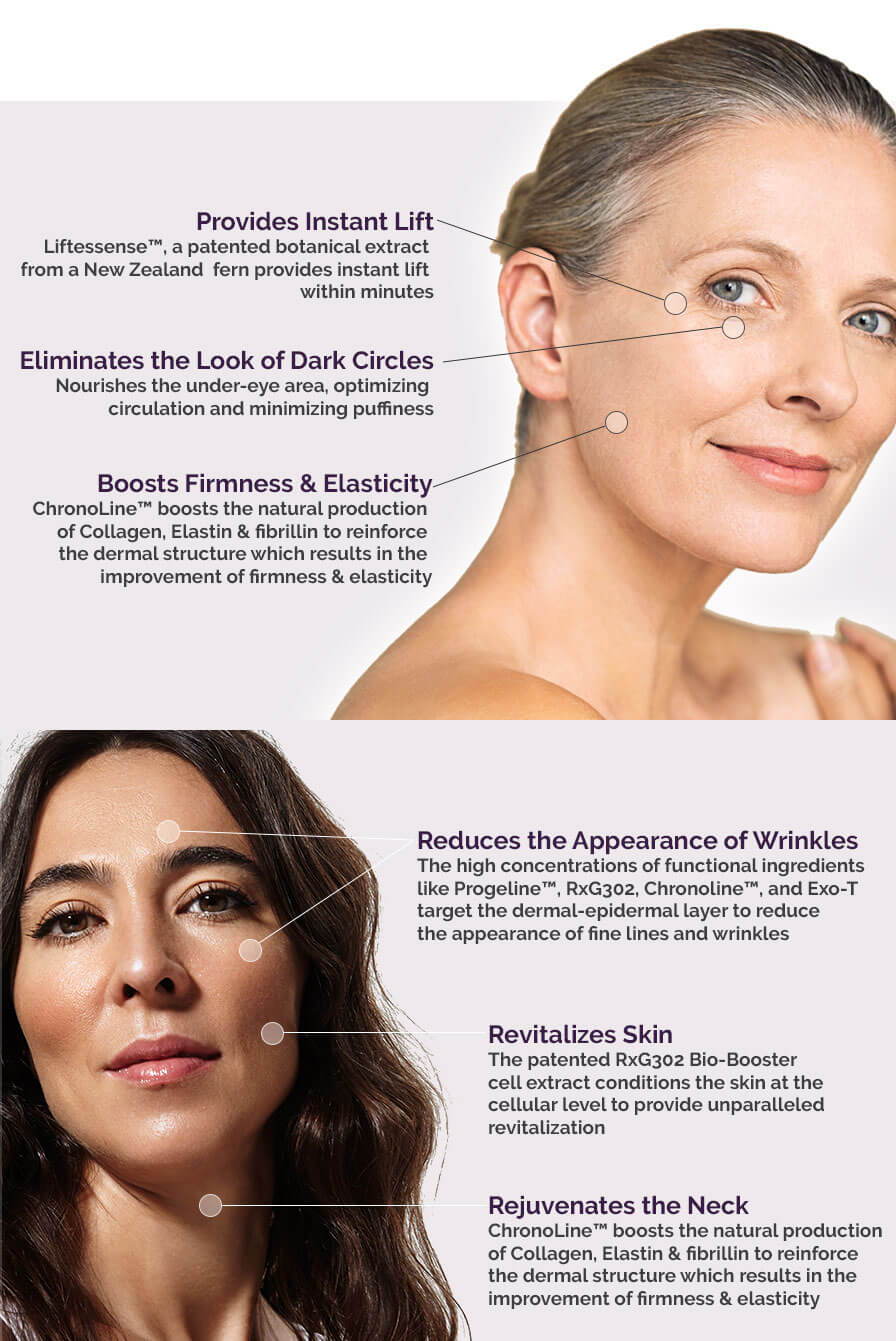 YOUR RXGENESYS PURCHASE IS GUARANTEED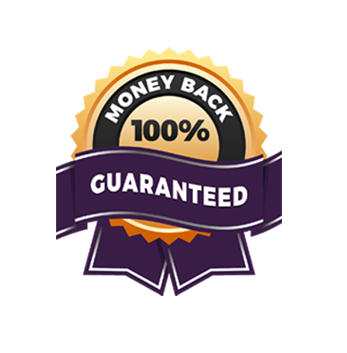 We offer a 60-Day Customer Satisfaction Guarantee to give you ample opportunity to experience optimal results completely risk-free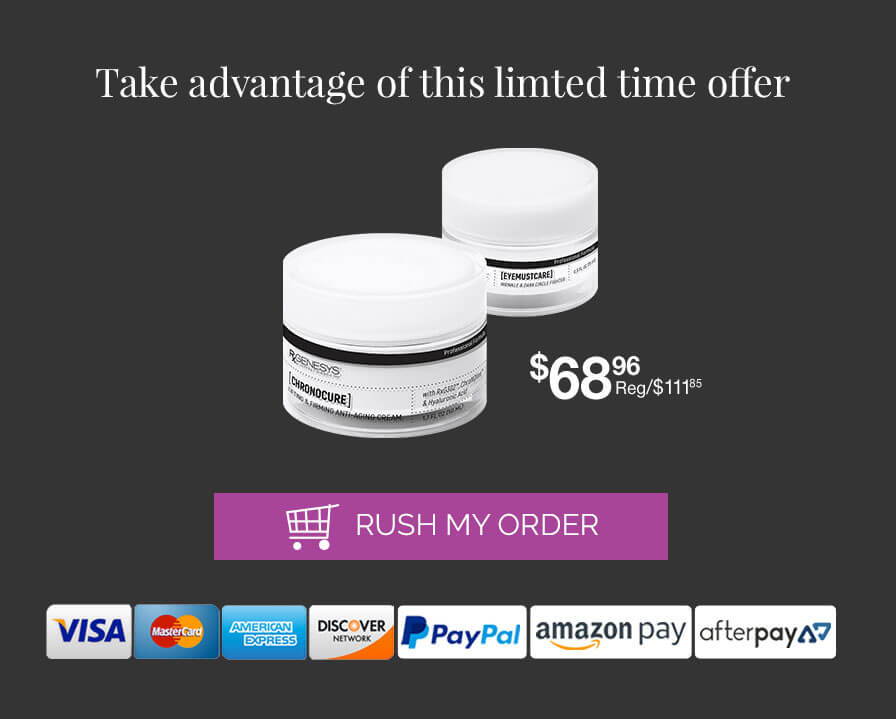 Only a doctor
with cellular regeneration experience
could create these
professional formulas
Dr. Gibson is an American Plastic & Reconstructive Surgeon specialized in cell regeneration. His revolutionary cellular research has helped advance cutting edge wound healing treatments, while giving him a deep understanding of how skin cells evolve & regenerate.

Knowing what makes cells "tick" gave him the edge he needed to create a professional-grade skin care line capable of medically addressing the needs of even the most challenging skins, the ones of his patients after chemo, so this became his mission!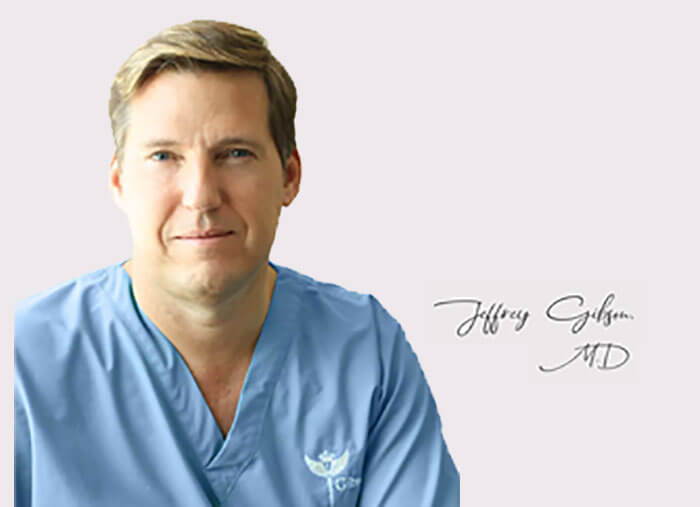 Get the professional
results my patients are
achieving in my office,
without leaving your
home!


EXPLORE THE
COMPLETE COLLECTION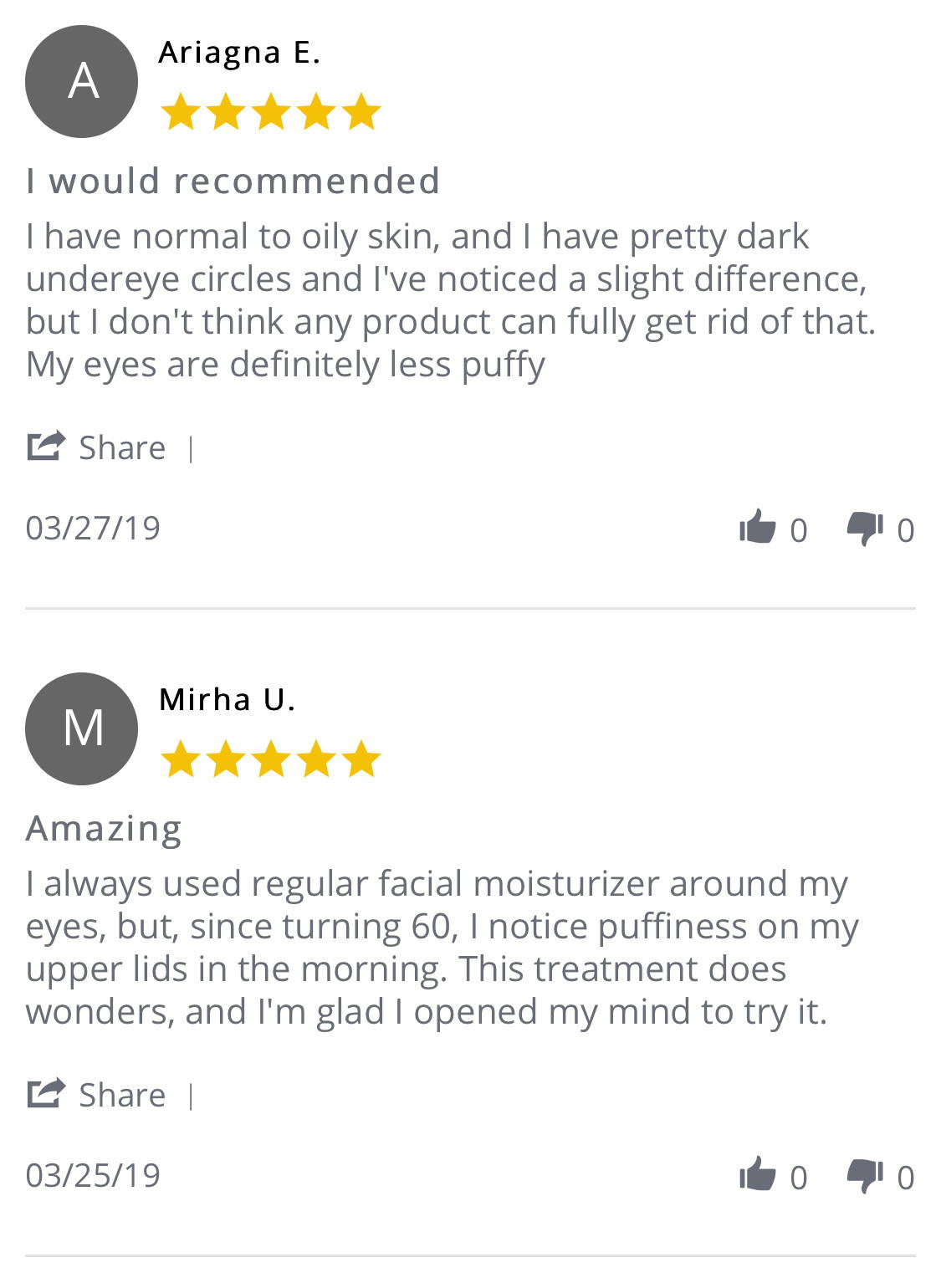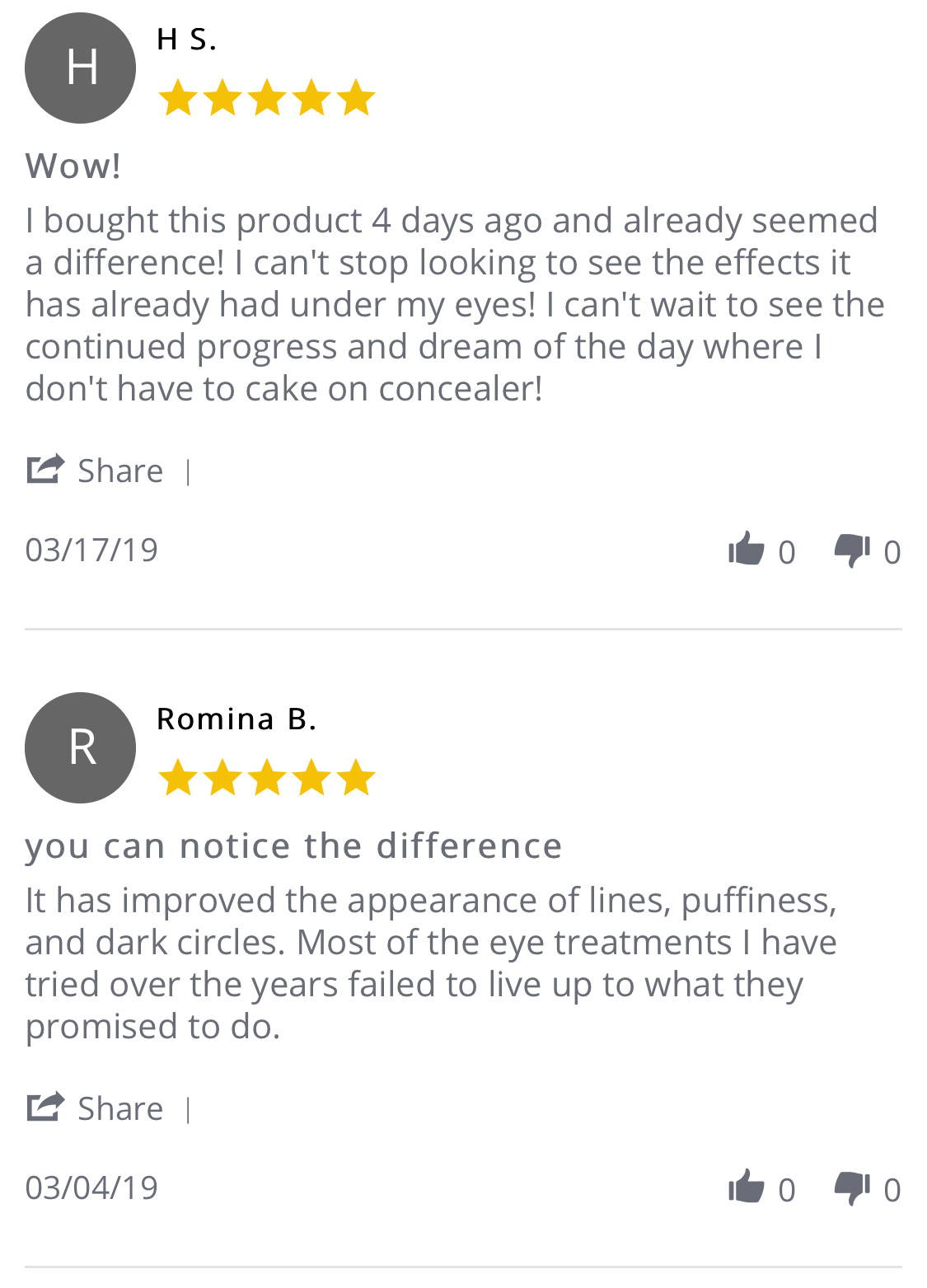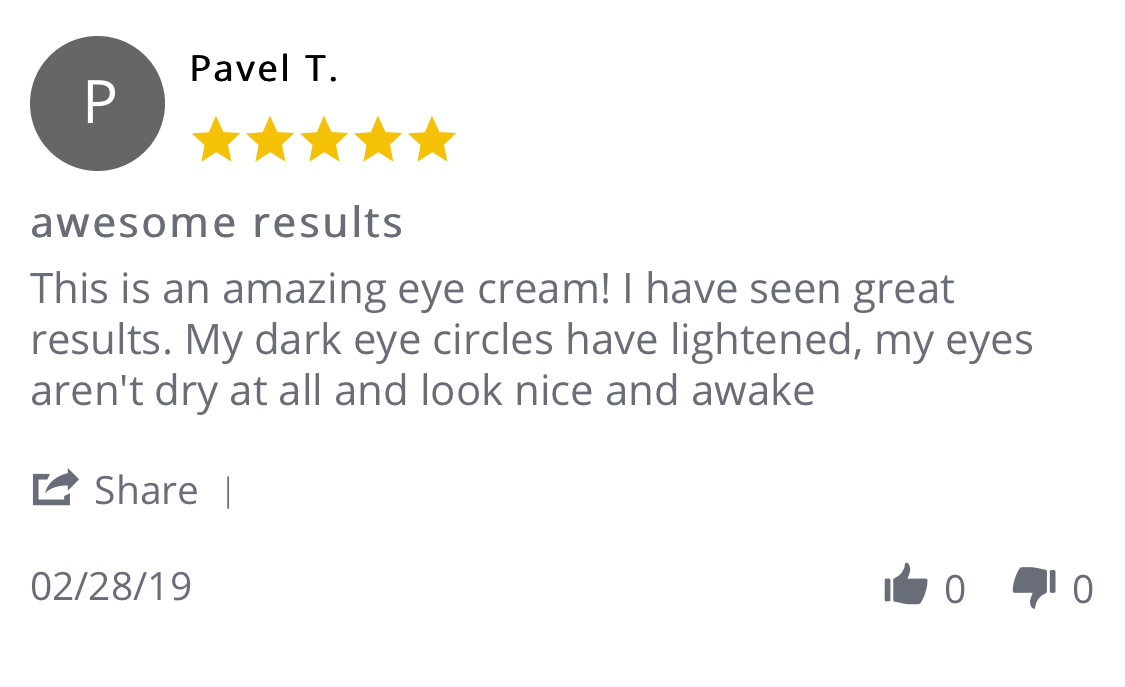 PERSONALIZE YOUR
BEAUTY ROUTINE
Not sure what to buy?
Take Dr. Gibson's skin quiz and discover your personalized skin routine
WHAT IS RXGENESYS EYEMUSTCARE?
EyeMustCare is a "professional secret" skin-care formula that works to virtually erase the appearance of dark circles, puffiness, fine lines and wrinkles around the eyes — while also helping to nourish skin and smooth skin's appearance over time. Its high-end patented ingredients make it a genuinely exclusive formula, once only available to Dr. Gibson's patients — but is now being made available to the public with an even more effective formula.
How does EyeMustCare work?
What makes EyeMustCare different from similar products?
For people who want to rejuvenate the area around the eyes, there has historically been one option: expensive (and often painful) surgery and injections.
EyeMustCare uses a unique, sophisticated blend of safe and powerful patented ingredients like our exclusive RxG302 Cellular extract that condition the skin at the cellular level, targeting aging at its core, CELLULAR AGING. By conditioning the cells, it boosts the effect of other advanced ingredients in the formula like Syn-Eye™ and ChronoLine™ that work to reduce the appearance of wrinkles, dark circles and pushiness no needles or doctor's appointments required — providing results you can see and feel IMMEDIATELY!
WHY SHOULD I CONSIDER Trying CHRONOCURE?
Nothing ages the appearance of a person more than aged tired-looking eyes, that's why our first recommendation is for you to try EyeMustCare. But once you start seeing the amazing results around your eyes, you will wish you would have done the same for your face & neck. ChronoCure is EyeMustCare's "sister cream"; when you use them together, you get an instant lift and anti-aging care from the neck to the forehead giving you a complete mini-lift + advance anti-aging full spectrum care. Because we want you to see the amazing results of this skin-care duo, for VERY a limited time, through the offer on THIS PAGE, we're giving away a FREE regular size EyeMustCare, with the purchase of ChronoCure
Should I signup for the membership?
Only if you want to lock this fantastic promotional prize. Remember you can pause, stop or cancel your membership at any time.
What is the Complete Beauty System? And what does it do for me?
If you are tired of putting together your beauty routine, you are not alone! Thousands of products and ingredients to select from and no-one really knows if they work together, it's a very frustrating process that involves wasting time and money and rarely has a good result. That's why Dr. Gibson created a daily beauty protocol that works together to give you spectacular skin in just weeks. This routine will provide you with: A cleanser, a moisturizer, an overnight revitalizing serum, and an illuminating primer to complement your Face, neck and eye anti-aging routine. Dr. Gibson is so sure you will absolutely love this beauty routine, that he will give you totally free a fun size EyeMustCare and Cronocure with the purchase of the RxGenesys Complete beauty system.