Plastic Surgeon and Leading Stem Cell Researcher Discover Breakthrough Skincare Formula While Working With Chemo Patients
Our patented skincare technology is the next generation of the stem cell science that won the Nobel Prize in Medicine of 2012!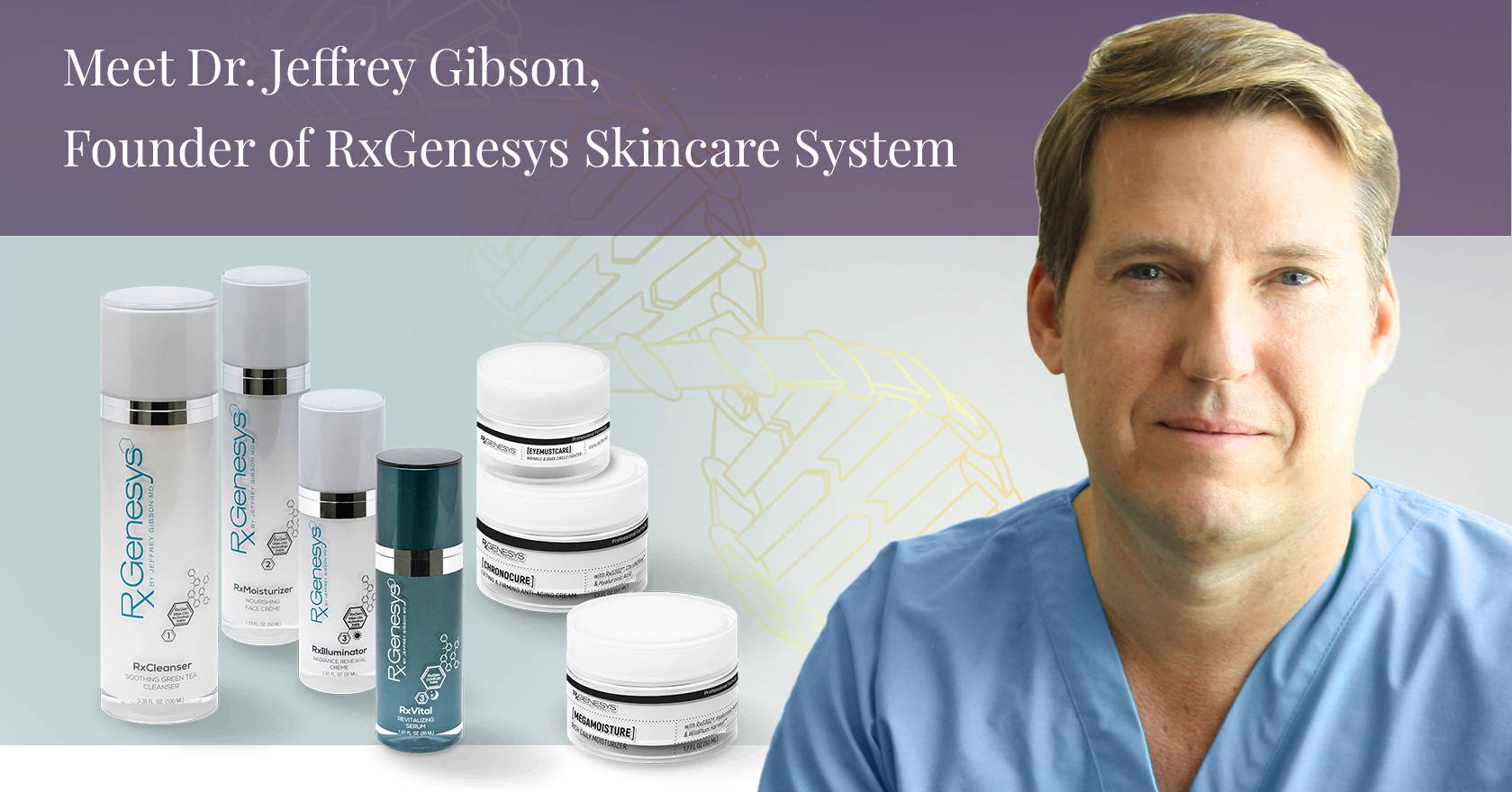 Dr. Jeffrey Gibson is one of America's leading Plastic & Reconstructive Surgeons whom has specialized in cell regeneration.
Upon the realization that most of his patients came to him once the had seen the negative effects on their skin from chemo therapy, Dr. Gibson began to look into skincare products that would help his patients bring back their "youthful" skin only to realize that there's a huge hole in the market.
That's when Dr. Gibson decided that his new objective would be to provide both women and men with affordable QUALITY skincare products using the latest advancement in skin care technology, that's when he eventually developed the RxGenesys Skincare System™
RxGenesys Skincare System™ was discovered after Dr. Gibson began researching cosmetic ingredients from a medical point of view, by running vigorous amounts of clinical studies. He knew that if he could make skin cells behave more healthily, then the skincare formulas he ends up developing could produce the results both him and his patients were looking for.
By partnering with world leading scientists and PhDs, Dr. Gibson identified a newly discovered stem cell technology that had the potential effect on skin cells that he was looking for! This incredible technology just so happened to have won the Nobel Prize in Medicine of 2012, WOW!
Take Dr. Gibson's skin quiz and discover your personalized skin routine!